Growth and Diversification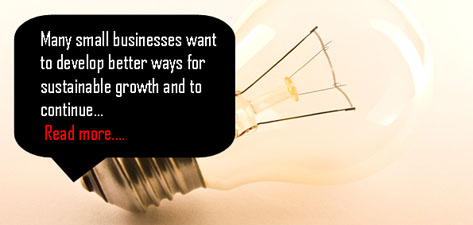 Many small businesses want to develop better ways for sustainable growth and to continue to create shareholder value. Traditional methods depend on organic growth through revenue creation, product development, product mix growth, and economic condition. Sadly, all these strategies are focused on short-term "cash" results and are not considered true long-term growth initiatives. Building future value depends on creating road maps, optimizing infrastructure, embracing technology, and building human capital. Revenue streams can be considered a by-product of successful business strategy that leverages true costs, market trends, supply chain, and opportunity. Growth can also occur through mergers and acquisitions, divestitures, and spinoffs.
Mergers and Acquisitions
From a growth perspective mergers and acquisitions create potential for enhanced market share, stronger shareholder value, richer product offerings, better leveraged supply chain, and optimization of infrastructure.  Companies who form joint partnerships to go after a common target market benefit from shared resources and knowledge transfer. The critical aspect of any merger or acquisition is evaluation of the opportunity. Use of our diagnostic tools enables small businesses to quickly develop the necessary information to make critical business decisions.
Divestiture
According to Investopedia, "a divestiture entails partial or full disposal of an investment or asset through sale, exchange, or bankruptcy." Using this as a restructuring strategy can increase efficiency by reducing stakeholders, eliminating middle management, and adjusting profit centers. In some instances managing out disruptive investors through sales of stock will stabilize the company and replace proper controls. Reorganization through bankruptcy can force debt holders to write off bad debt and enable a struggling company to achieve a working balance between revenues and debts.  
Spinoff
In some cases, small businesses can achieve improvement through selling off less profitable divisions or subsidiaries relieving operational stress. The new "
spinoff
" company with its streamlined resources is expected to be more adaptable to market conditions and focused on target markets. To examine the value of the potential opportunity a feasibility study as part of a third party diagnostic would prove to be immensely valuable. KandH Consulting offers a comprehensive diagnostic service as the starting point in a potential evaluation.