Risk Management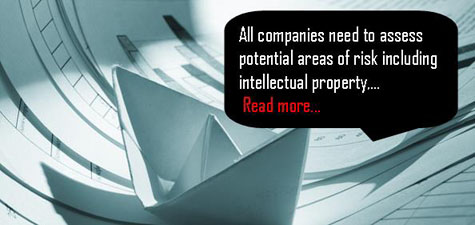 All companies need to assess potential areas of risk including intellectual property, human resource issues, supply chain and vendor diversity, general liability, economic impact, and executive management changes. Those that operate too conservatively lose market place value because of analysis paralysis, fear of potential problems, and inability to react. Companies that take on too much risk set themselves up for financial crisis, risk excessive liability, and create shareholder concern. Balancing risk against value is critical for success.
Litigation
The benefit (or lack) of competent legal advice can cause significant stress for small businesses. Often contracts, partnerships, and relationships with customers are not clearly defined and may lead to lawsuits or expensive litigation. Business owners need to avail themselves of competent legal advice and develop in house skill sets to offset unnecessary costs. Proper knowledge transfer and use of a process-based approach to the business model helps to alleviate costs and exposure of the company. Use of a diagnostic method can be the first step to creating a comprehensive program.
Insurance
Handling the nuances of insurance including patterned re-pricing of polices, comparison shopping, and weighing the value of umbrella policies versus individual products has to become a core competency. Many small businesses are under-insured due to ignorance not financial difficulty. Use of a program approach to procurement and management yields far greater benefits than traditional practices. The key to success is regular evaluation and comparison of available products. Start by setting up an appointment to investigate current coverage.
Business Security
Traditional business security centers around cash handling, employees, Internet exposure, and facilities management. Outsourcing should be evaluated on a value basis rather than in response to market stimulus. Small business has to protect against identity theft, fraud, and must maintain adequate controls to protect customer data. Intellectual property, licenses and permits, and contracts should be managed considering security risks for data, people, and assets. Ignorance is not a defense. Business owners and managers have to take charge of their policies and procedures to ensure adequate adherence to industry best practices. It all starts and ends with you.